Deep Fitness
The Mindful, Science-Based Strength-Training Method to Transform your Well-Being in 30 Minutes a Week
By Philip Shepherd & Andrei Yakovenko
The popular recommendations for what it takes to get fit lag about fifty years behind the research. Co-authored with Andrei Yakovenko, this book brings you up to date on the science, and shows you how to maximize your fitness in just half an hour, once or twice a week.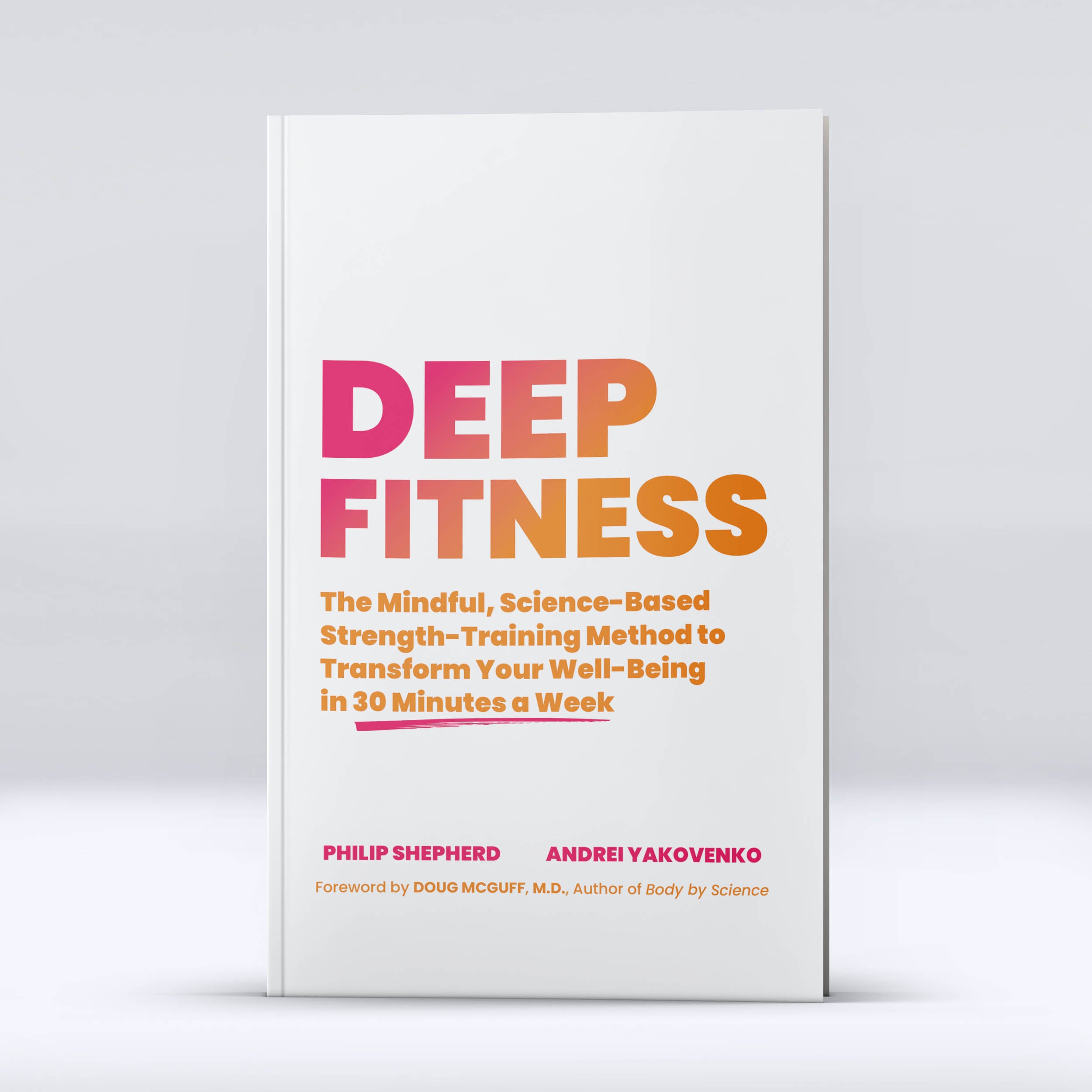 "

This book is a valuable weapon in fighting the trajectory of aging. I highly recommend it!

"
Radical Wholeness
The Embodied Present and the Ordinary Grace of Being
By Philip Shepherd
There are qualities we all yearn to experience in our lives—peace, simplicity, grace, connection, clarity. Yet these qualities evade us because each of them arises from an experience of wholeness, and we live in a culture that enforces divisions within us all.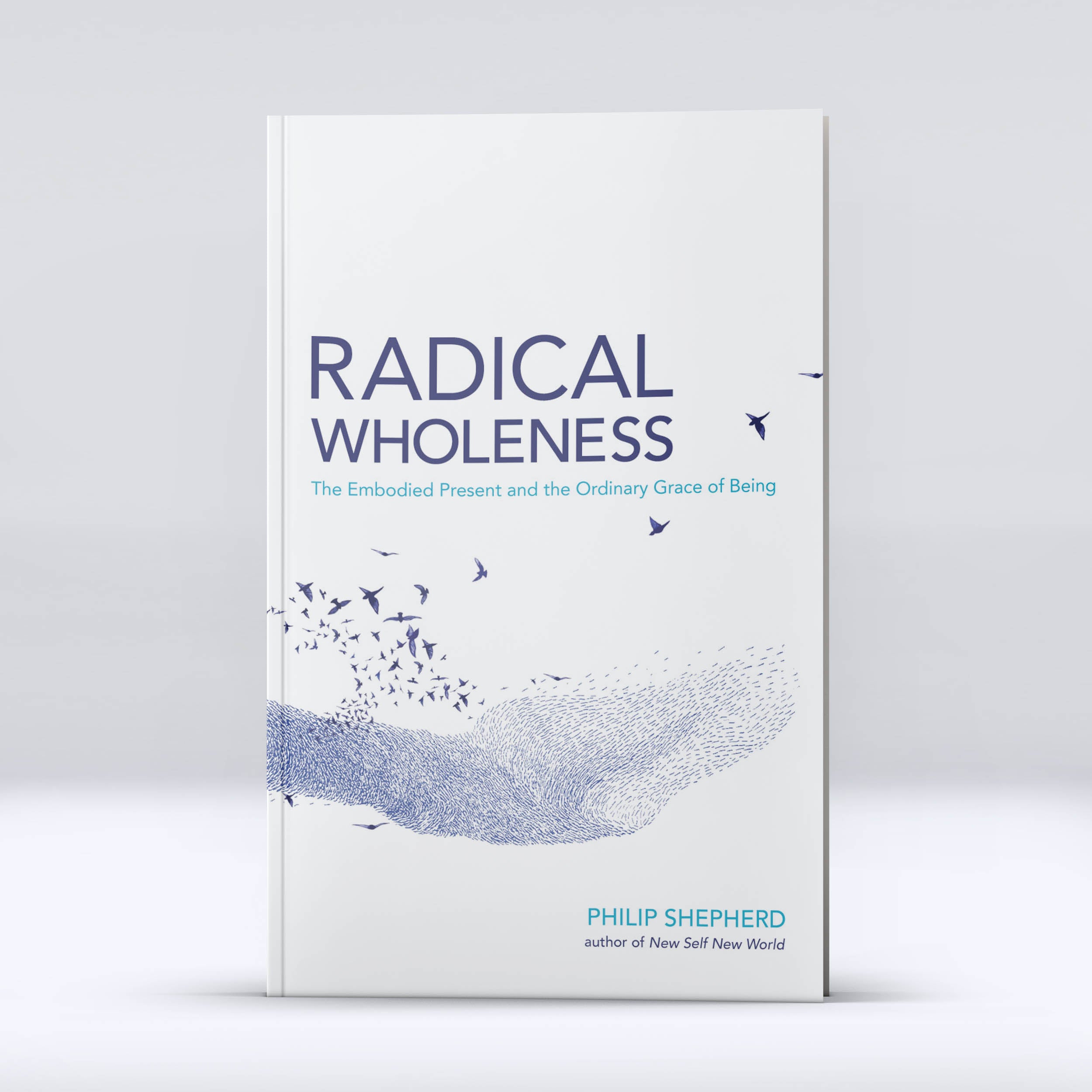 "

With words of shimmering clarity, Philip Shepherd blows the door between body and mind off its hinges. Calling us with rigor, sensitivity, wisdom and imagination towards a future grounded in resurrected human capacities of awareness, he shows not only why but also how to develop those capacities, awakening intelligence we didn't know we had. Radical Wholeness is sorely needed and sweet-tasting medicine for a fragmented world.

"
New Self, New World
Recovering Our Senses in the Twenty-First Century
By Philip Shepherd
New Self, New World challenges the primary story of what it means to be human, the random and materialistic lifestyle that author Philip Shepherd calls our "shattered reality". This reality encourages us to live in our heads, self-absorbed in our own anxieties.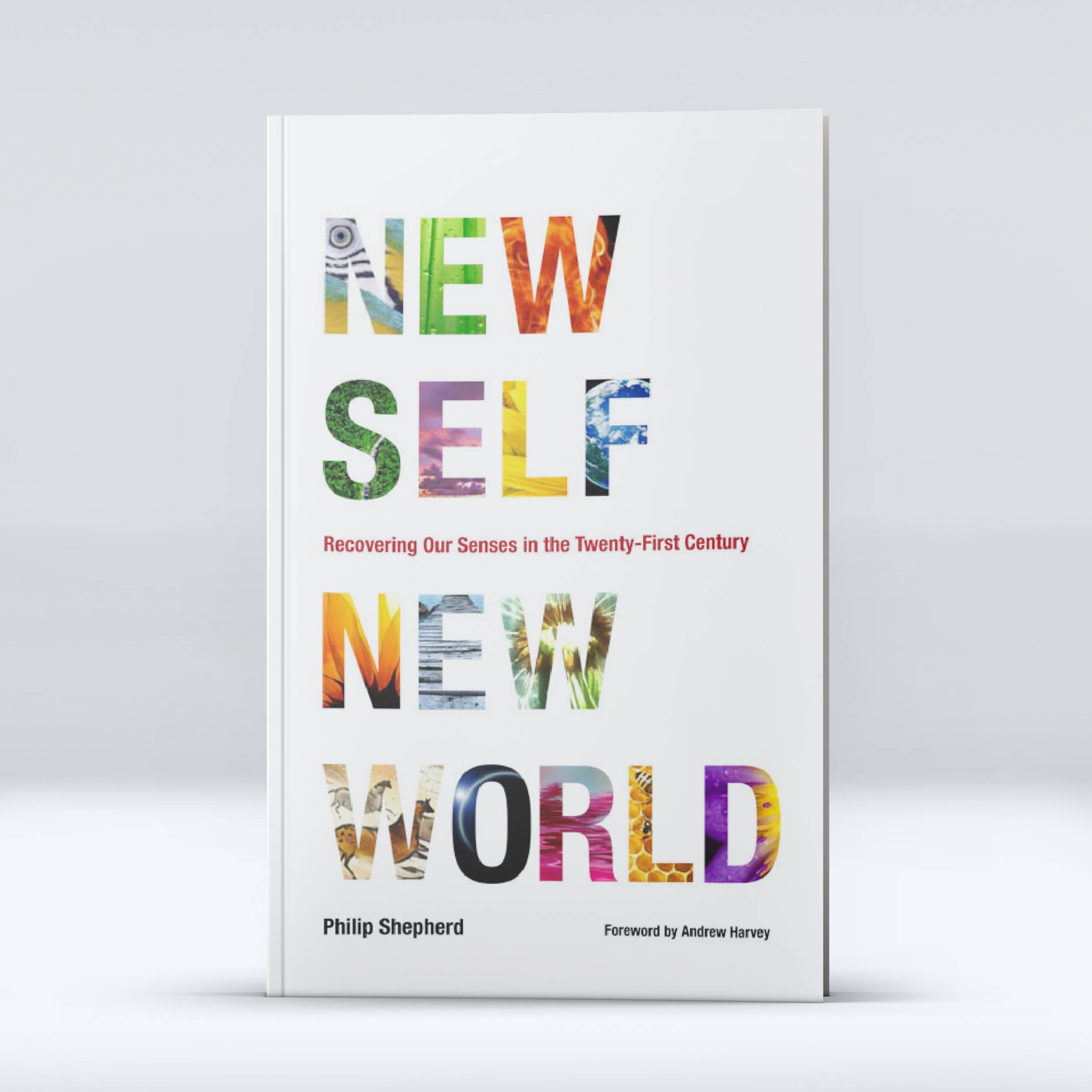 "

New Self, New World is an extraordinary work - a awesome display of wisdom distilled from the world's great wisdom traditions and the majestic individuals who have experienced them. This book is about achieving the highest dimensions of which humans are capable. Highly recommended.

"
Support local
While all three of Philip's books are available for sale on Amazon, we highly encourage you to request them through your local, independent bookstore. :-)
All three are also available in audio format.