Join the TEPP Community
The journey to embodiment is best supported by community. That's what this free platform offers: a place to share, converse, and post upcoming events. Together we can foster the awareness that will help us all become more present.
Join the Global Community!
We recognize that many wonderful insights and perspectives are being brought to embodiment from a wide diversity of backgrounds, and we feel the importance of having a welcoming space where they can be gathered and shared, that we might help each other forward.
This community is a resource where you can sample free meditations, chime in on a lively topic, post about your upcoming body-centered event, find out about TEPP workshops, and more.
Over time we will be also adding some paid courses and other learning opportunities.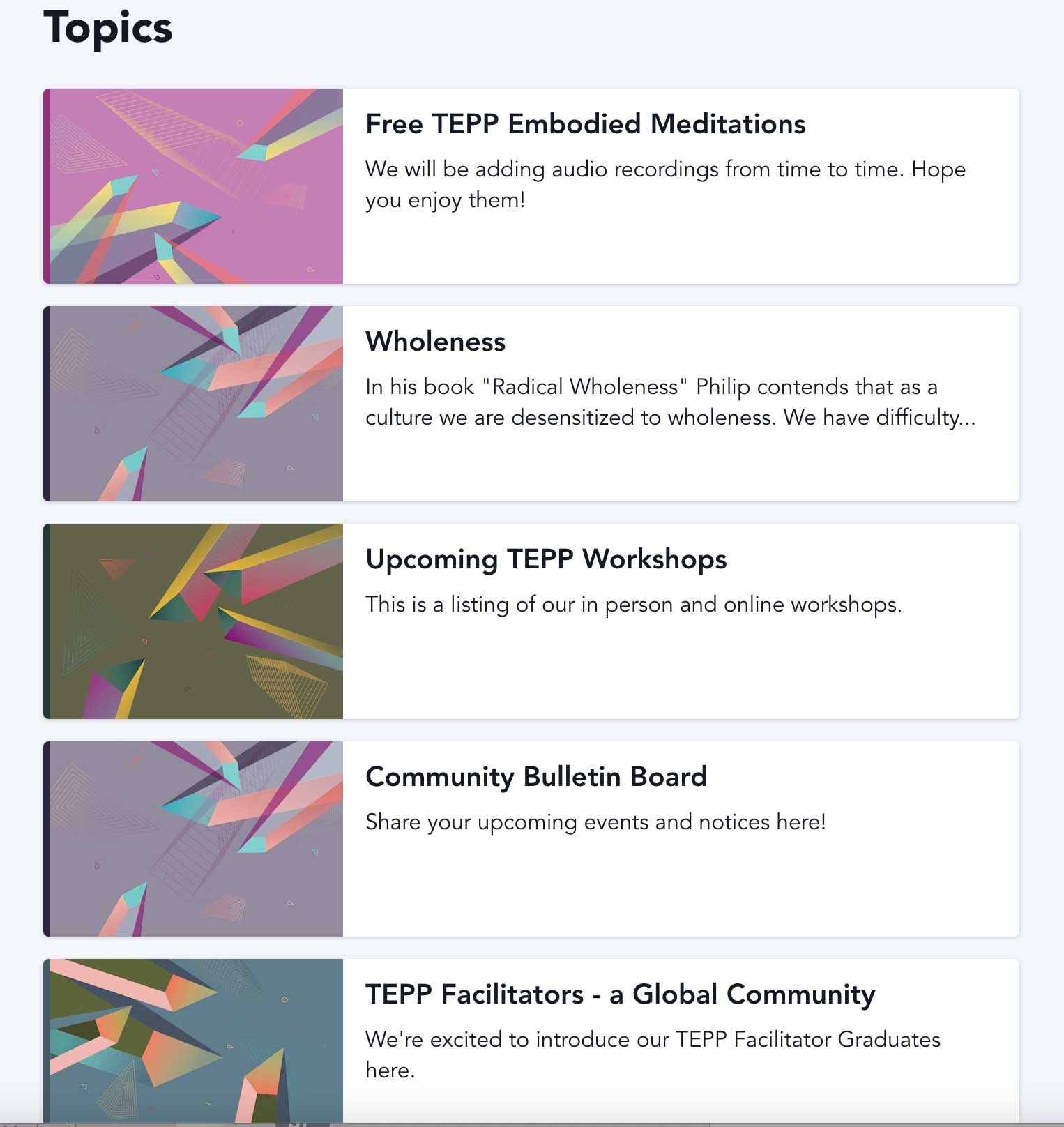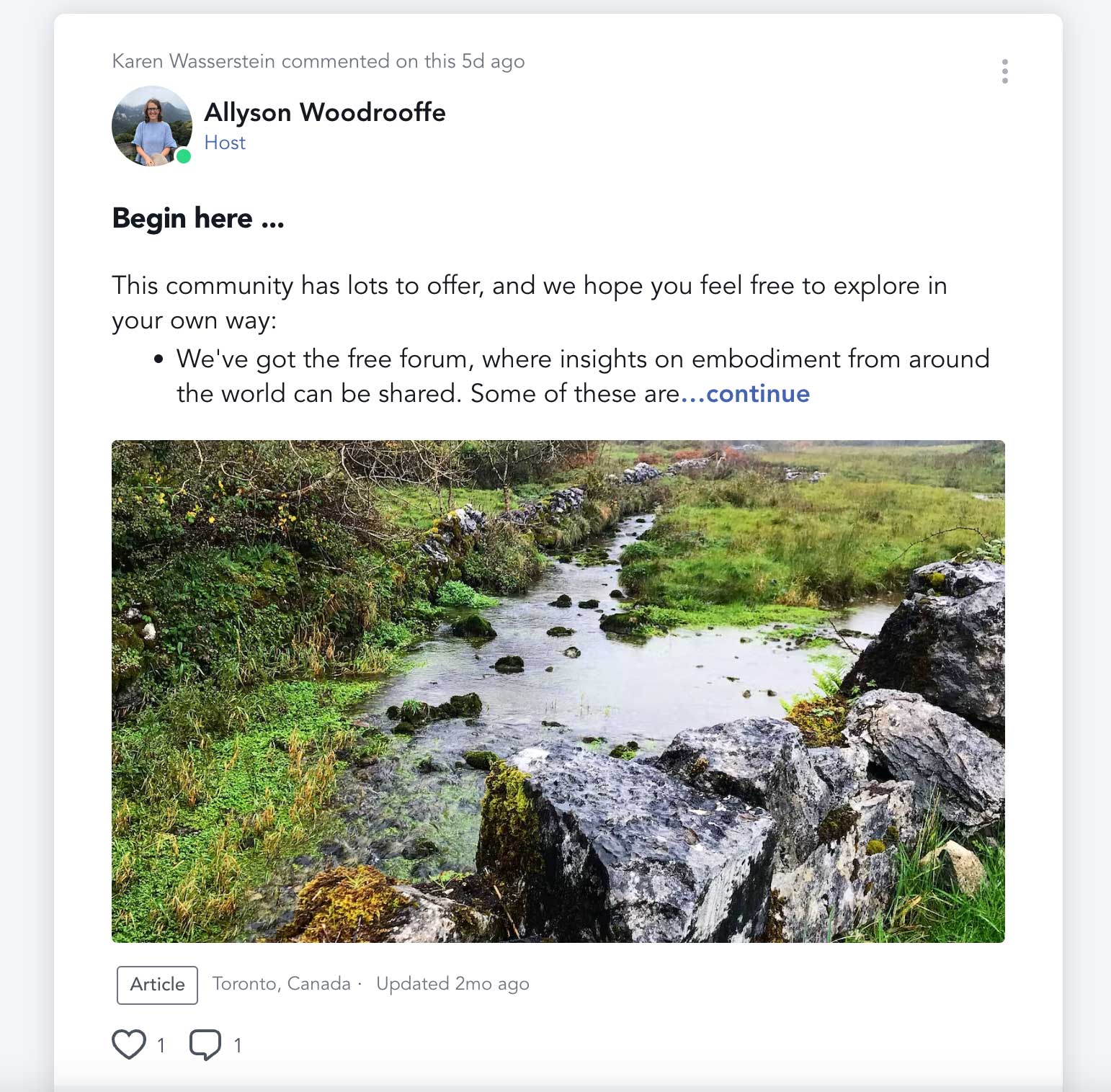 TEPP Community
Free Access
Get access to an online community that spans the globe.
We're using the Mighty Networks platform becauase it offers an online space that's not cluttered with ads and other suggested posts. The platform is easy to access through your computer, tablet or phone.