If you find yourself living in your head, looping endlessly…
If you feel a nagging undercurrent of anxiety running through your days…

If you feel ultimately alone in the world…

…then, like most of us, you have lost touch with what the body most deeply understands. When that happens, you also tend to lose touch with your deeper purpose, your aliveness in the world, and with the companionship that lives through everything around us.
If we can't find our way back to the body's deep wisdom, we lose choice over how we live.
Connecting you in the ways that matter most
The most important journey of your life is the one that brings you home to your personal truth. But when you live in a culture that misdirects that journey, then navigating it for yourself is a real challenge. To counter it successfully requires three improbable conditions:
• seeing a clear way forward;
• being brought home to yourself with continual acts of remembrance;
• and feeling upheld by the support of others.
The TEPP team created a simple program that offers those improbable conditions in a form that anyone can take advantage of. In practice it is like a gym membership – but rather than helping  you strengthen your muscles over time, the TEPP membership helps you strengthen your presence in the world.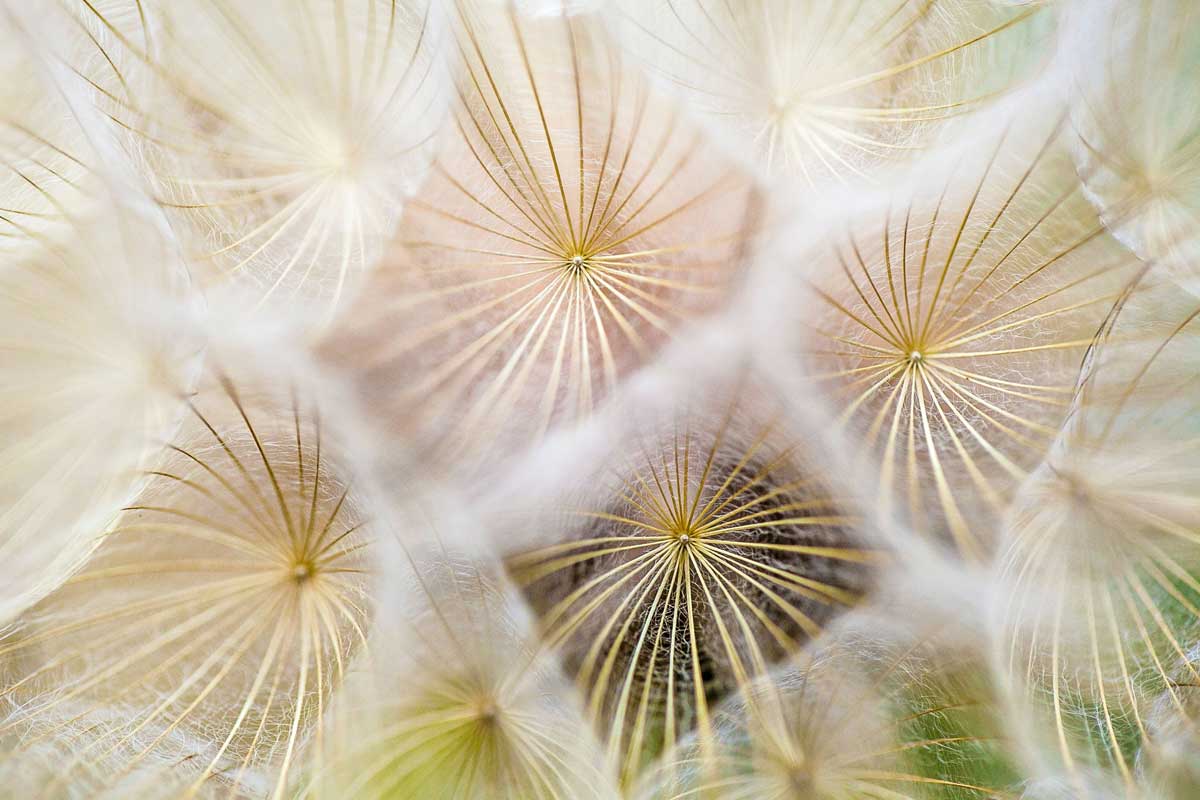 The three pillars of the TEPP membership
Pillar 1
Seeing a clear way forward
Philip, a recognized leader in the global embodiment movement, helps you understand how the confusion of our world consistently undermines your presence in it – how it reinforces patterns of habit that disconnect you from the body and its impeccable intelligence. Your personal path will become clear as you soften into your body and feel the strength of your presence in it. That is what the practices and teachings of the membership offer. 
Pillar 2
Continual acts of remembrance
Learning to trust your body's fathomless wisdom goes directly against the grain of what our culture tells us to trust. Misdirected by its messages, we begin to live according to expectations, rather than from our own shining truth. Reversing that trend does not happen in a day, a week, or even a month. It happens with a continuous drip-feed of fresh experiences that, bit by bit, rise into a new way of being – the way a stalagmite grows in a cave. That is what the TEPP membership provides: one simple new practice every week to facilitate your personal remembrance, imparting a new ease and clarity to your life.
Pillar 3
The support of others
One of the primary goals of TEPP is to hold a space for community, one in which people can share and engage, lighting the way forward for each other. We foster such community in several ways, including two monthly group Zoom calls, one with Philip and one with a TEPP facilitator; a platform where reflections and comments can be shared on specific practices; and a private Facebook group, where posts and announcements are made and conversations begun.
We want to help you forge a new way of being –one in which you are free to live your personal truth every day.
Here's how we do it:
• ONE NEW AUDIO PRACTICE EACH WEEK Building a new foundation of trust for your life happens the way a stalagmite is formed – slowly and consistently over time. So EACH WEEK YOU'LL BE DIRECTED TO ONE NEW PRACTICE – not too much to keep up with, but enough to live with, reflect on, and rekindle your daily life. The practices of TEPP cannot take root with a 'listen once and move on' approach. We grow into them as we revisit them. Behind their simplicity is a rich realm of deepening layers to be discovered.
• ACCESS TO A LIBRARY OF AUDIO PRACTICES As a member you'll be given access to a library of scores of unique practices Philip has created, and you can explore them as your curiosity guides you. They are all searchable by theme, and you can return to any of them as often as you'd like.
• A GROUP ZOOM CALL with Philip each month, where he shares a new practice and answers any questions you might have about the work. (These take place on a Tuesday at 3pm ET North American time)
• A GROUP ZOOM CALL with a TEPP Facilitator each month, where a new practice is shared, and members can get together with each other to discuss their experiences in breakout rooms. (On a Tuesday at 3pm ET North American time)
• VIDEOS FROM PHILIP sharing reflections from his eleven journals (dating back to 1983) or answering questions from the membership.
• WORKSHEETS to deepen your experience and understanding of the week's practice.
• INVITATIONS AND SUGGESTIONS to help you discover new choice in the patterns of your daily life.
• ACCESS TO THE PRIVATE TEPP FACEBOOK GROUP Ask Philip questions, get support and engage with other TEPP members.
• THE COMPANIONSHIP of a vibrant and rich community.
14-day FREE TRIAL
Come home to your body
If for any reason you're not happy with the course, you can simply cancel.
After 14 days, you'll pay only $20 USD/month, and you can remain a member for as long as you like. We also have a six-month payment option. (See buttons below!)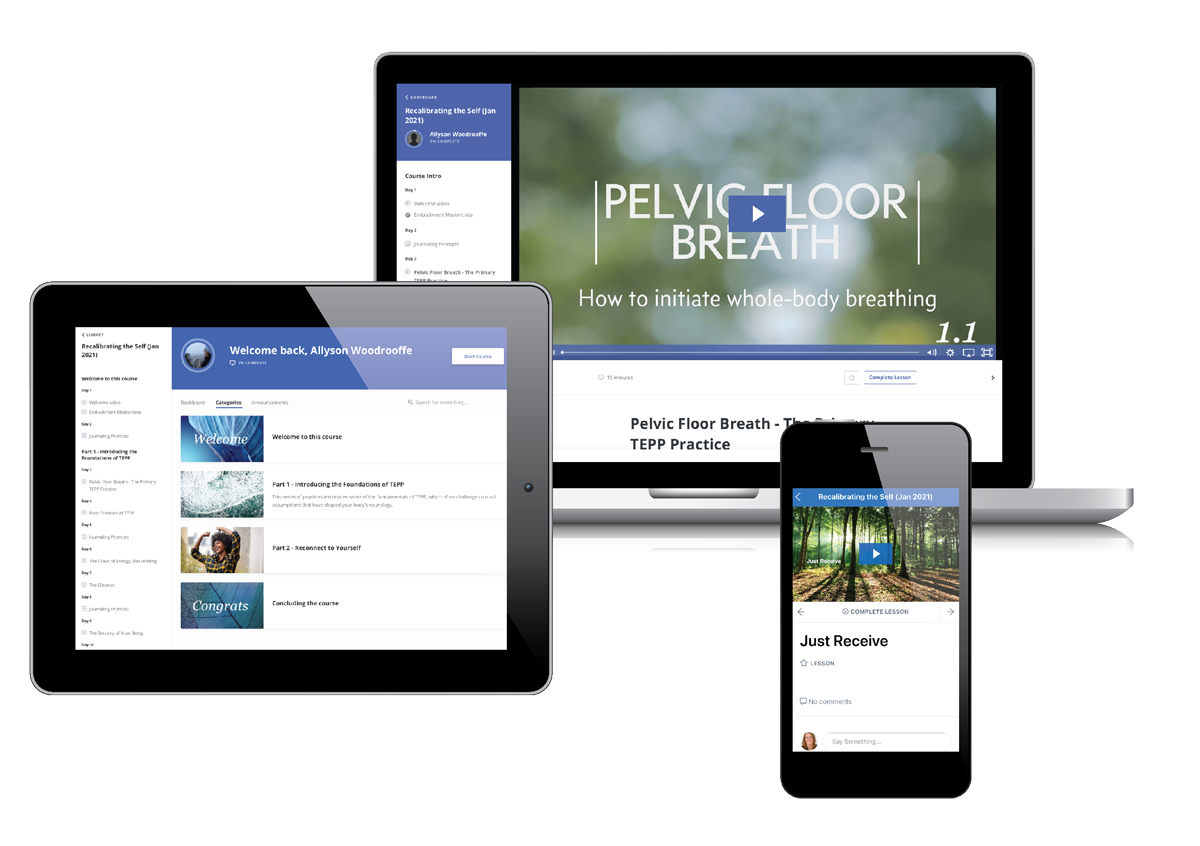 What themes are covered in the membership?

Some of the themes include:

• Introducing the Foundations of TEPP
• Exploring the Theme of Aloneness
• Alleviating Anxiety
• Relationships and Intimacy
• Quieting the Mind
• Self Love
• Reactivity
• Resensitizing the Body
• Connecting through the Legs
• Deepening into Wholeness
• Receptivity and the Present
• Dimensions of Being
• Grounding in Companionship
• Softening Divisions
• Light, Love and Breath

There are 4 - 8 audio recordings on each theme. And new material continues to be added.
In addition to the monthly themes and content, what's included in the membership?

Pelvic Floor Breath Video

Use this to answer some common questions you hear from your customers. You could discuss product details, size fit, shipping policies, or anything you think would help merchants make an informed decision about your products. This section will appear across all products.

Worksheet Questions and Journaling Prompts

Your journey to wholeness is unique, because your experience of wholeness is unique. So your journey is something you actively create – it requires questioning, testing and wondering, and will stir up confusion too as the old status quo falls away.

To facilitate that process, each member is encouraged to journal about their experience – and support for that journaling will arrive every week in the form of journaling prompts from Philip. He has created worksheet questions that arrive with each practice, and journaling prompts that arrive a few days later. They are created for the specific practice of the week, to help you deepen your experience of it.

Learn from Opening to Your Body's Deeper Intelligence

In this 45-minute video, Philip takes you on a tour into the terrain of the body's intelligence, and through the various ways in which our culture tacitly teaches us to mistrust it. This overview will impart every TEPP practice with a relevance that will connect it to your daily life and resonate there.

Exclusive Facebook Community

Wehn you join the TEPP monthly membership, you also gain access to our Mighty Networks community.
"This meditation was so incredible. We are beings of Earth. Everything is here on this Earth for us to deepen into our own reality."
"This is such profound work."
"Without trying to be steadier and less reactive, I have simply noticed that I am less knocked off center by'real life'."
"I have so much overwhelming gratitude for you in teaching this course and the energy of the group."
FAQ
How can I expect to benefit from this membership?

Many people who've experienced this work say it has changed their lives. We are used to living in our heads and have come to believe it's a normal way to be, even though it makes us feel anxious and disconnected and ungrounded. The practices of TEPP help people find their way home to the ease of the body's natural spaciousness – and that eventually becomes the foundation for everything in their lives. It enables the clarity of the present to support them in all their relationships and enterprises. 
How do I access the material?

You can login to your account via a computer, phone or tablet. If you're using a mobile device we highly recommend downloading the free Kajabi app, and once you login all your content will be easily available on your device.

At anytime you can login to tepp.life/login on a computer to see your membership library.
How much time do I need to set aside each day?

We anticipate that you'll spend less than 20 min each day listening to a practice or journaling. You may also wish to set aside a little more time to revisit a practice or try it on your own without the recording.

You can revisit any of the practices as many times as you like. (There's a 'star' button so you can favourite practices.)
Are the audio recordings and videos downloadable?

The material is hosted through the Kajabi platform and are not downloadable. So you need to be using internet to view or listen to them.
If I stop the membership monthly payments, can I still access the material?

The membership works like a gym membership. You continue to have access to the material while your subscription is active.